About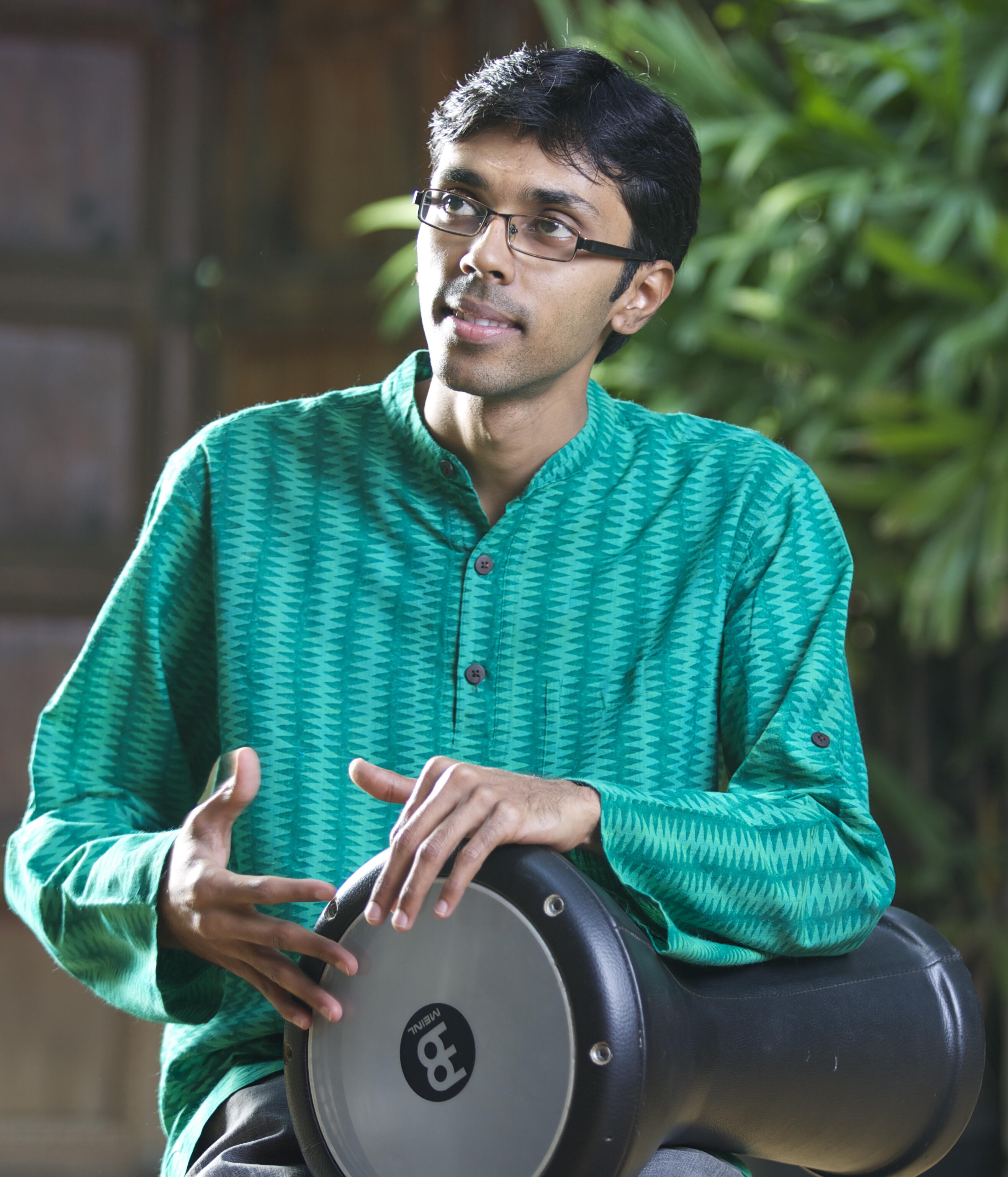 Venky D C is a renowned Tabla player, Music Composer, Music Educator & a Multi instrumentalist based in Bangalore(india). He is also a Singer-Song writer, Music Arranger, Keyboard Player, Audio Engineer & Video editor.
He has his expertise in playing Multi Percussion Instruments which include Tabla, Cajon, Djembe, Darbuka, Congas, Handosonic, Drums & many folk/ethnic rhythms of the world apart from playing Harmonium, Keyboard & Guitar.
Venky has offered his musical expertise extensively in India & abroad involving many music festivals, master classes & Cultural conferences. He has performed as a multi-percussionist, Singer, Arranger & Live Orchestra Conductor alongside delivering masterclasses extensively in USA, Switzerland, France, Italy, Germany, Slovenia, Singapore, Malaysia, Srilanka, Middle East & Asia pacific regions.
He comes from a family of musicians singing kirtans (devotional hymns) in the south indian classical music style. When he was 5 years he used to accompany on the percussion at numerous Kirtan sessions. Later when he was 7 he was initiated into learning tabla under the guidance of Pt.Nagaraj Gaekwad. After 12 years of training, he went on to learn under the renowned Tabla exponent Pt.Subhankar Banerjee from Kolkata. He has also taken few lessons during masterclasses in Layakaari from Pt. Suresh Talwalkar. He has learned the Carnatic (south indian) rhythm intricacies from Vidwan Kulur Jayachandra Rao. Venky has also taken training in Hindustani Vocals in Agra Gharana Style (oldest north Indian classical singing style) from S. Krishnamurti.
Apart from Indian music, He has aquired the skill of music arrangements from notable musicians around europe.
As a Singer & Song writer, He is widely acclaimed for his unique Compositions & music arrangements which blends together variety of music genres. Alongside singing his own compositions, he composes melody & sings popular Semiclassical, Folk & Devotional songs in mainly Kannada, English & Hindi languages.
In future, Venky D C with his knowledge and experience is set to create a new wave of rapture in contemporary music through his performances, compositions, music video productions, educative initiatives alongside cross cultural collaborations with artists across the globe.